Scroll down for a walk-through of QUEST.
QUEST is a mobile application designed for young travel bloggers. This app gives travelers the opportunity to discover new places, blog about their journey's, and connect with new people along the way.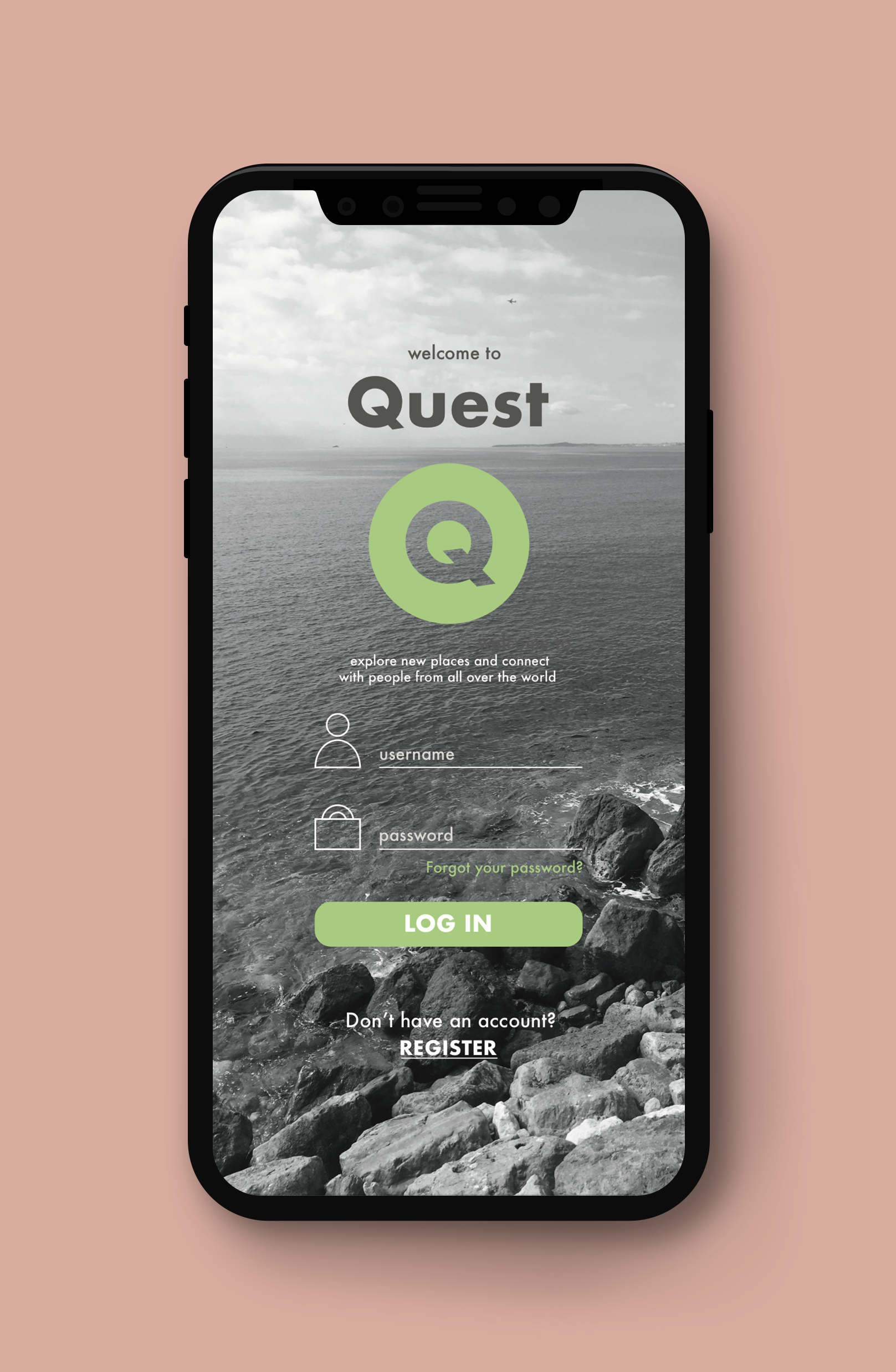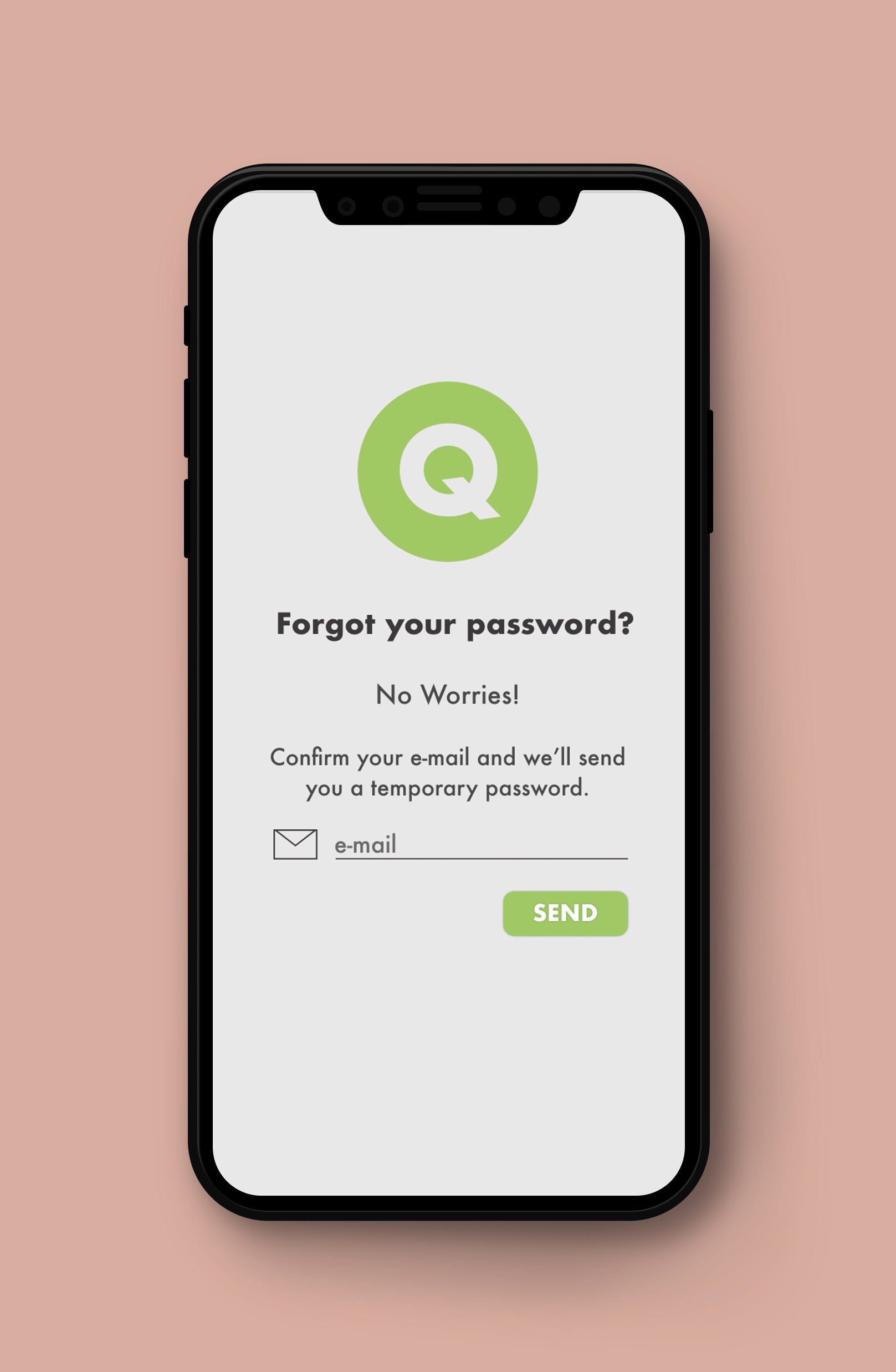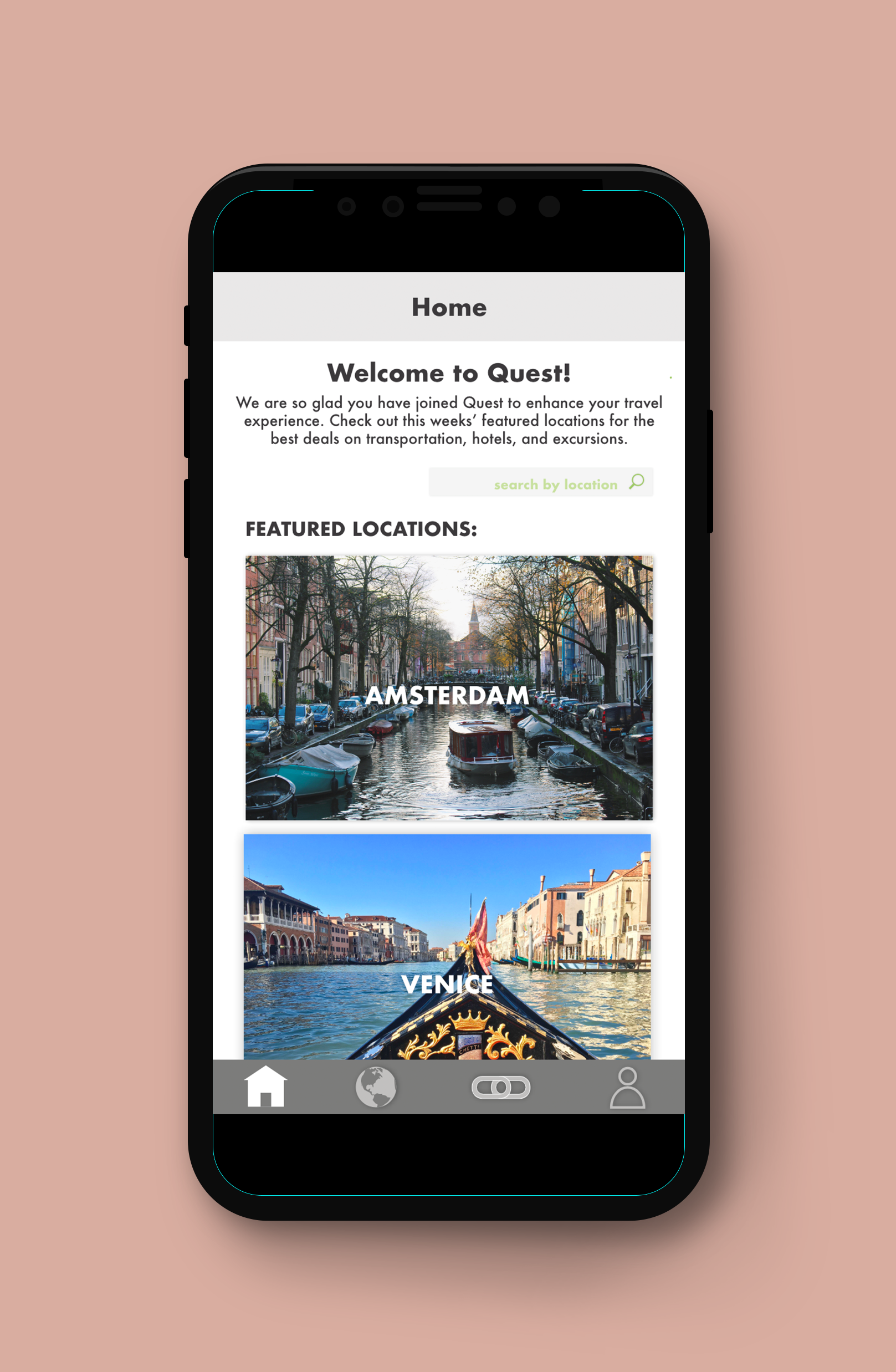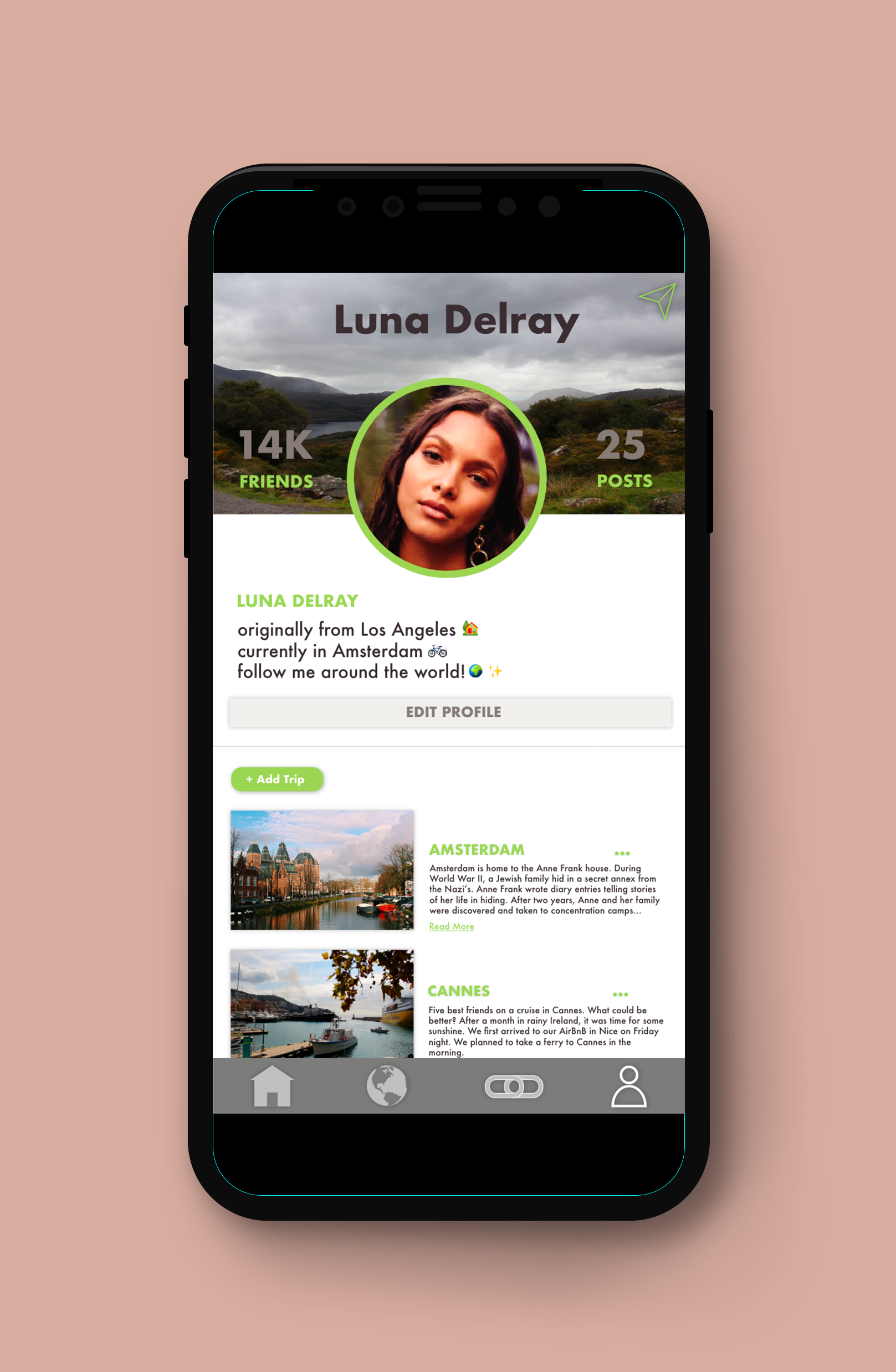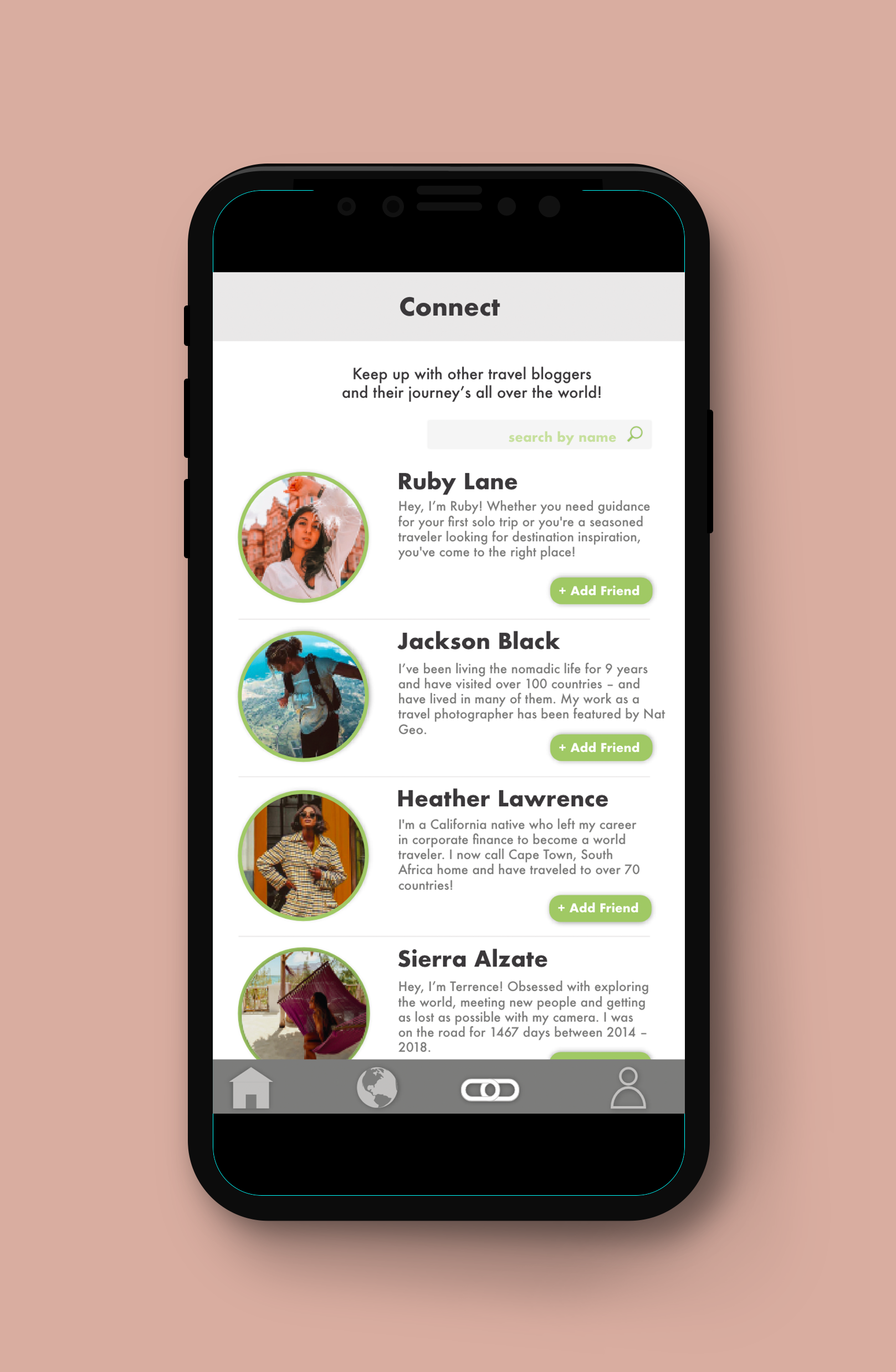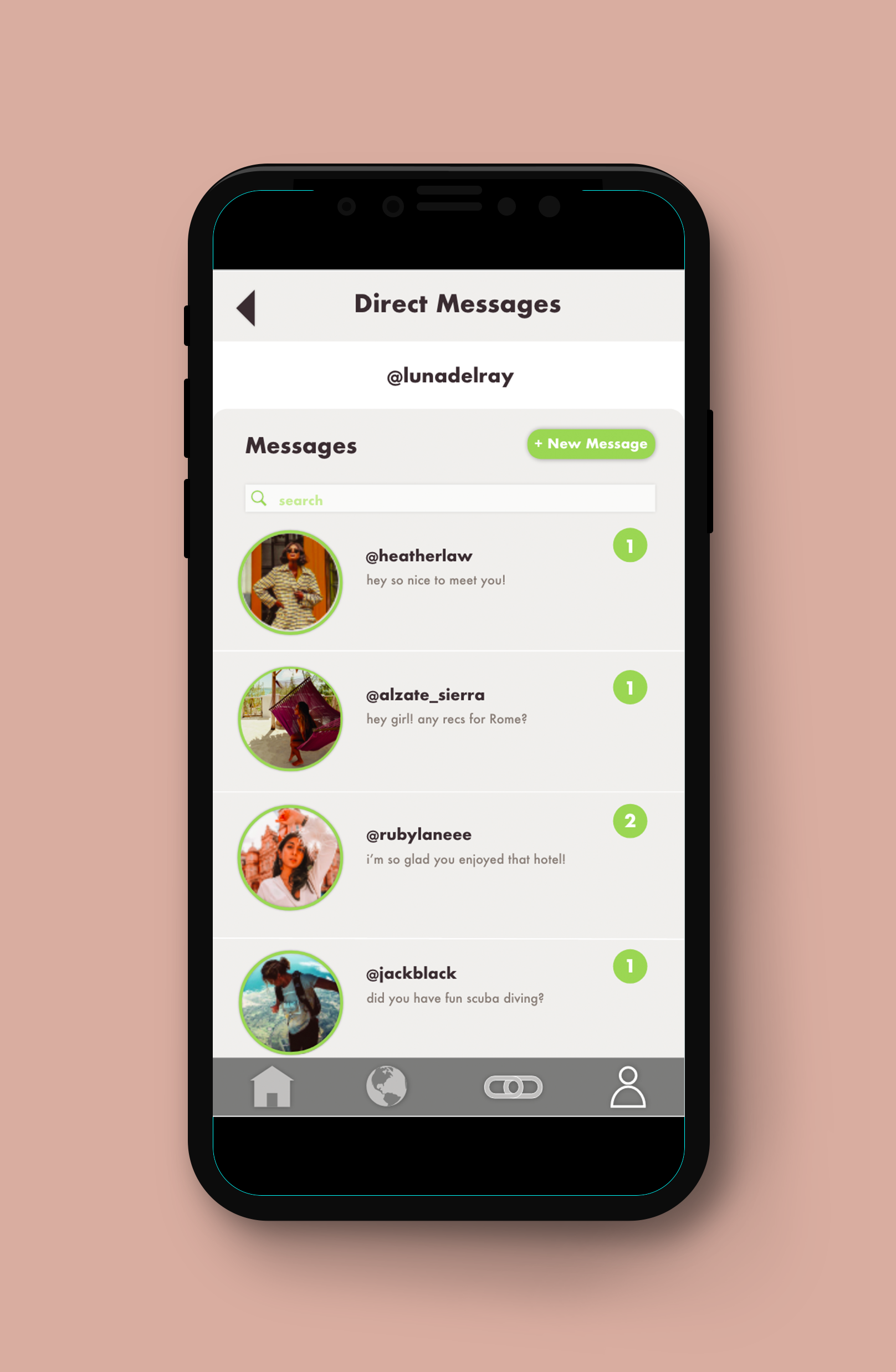 Firstly, it was important develop a user persona to better understand the target audience of QUEST. The user persona helped me think about the user's demographics, personality, frustrations, and motivations. It was essential for me to analyze the target audience to create the best user experience. The user persona revealed important features, such as, explore and connect options, that a travel blogger would find desirable in a blogging application. These features are included in the navigation bar.
Next, I sketched out possible layouts and usability features for each screen. The interface design is intended to be clean and modern for the millennial travel blogger.
​​​​​​​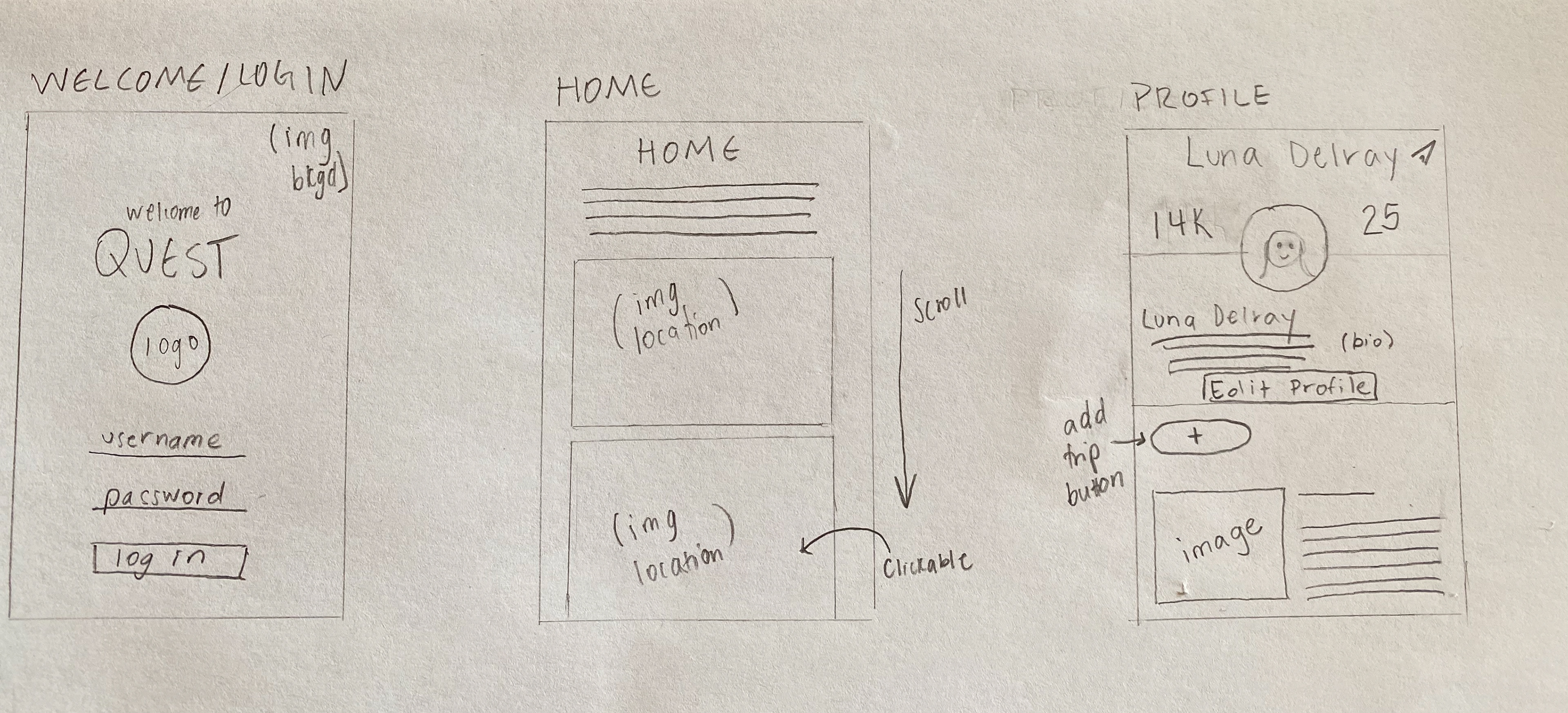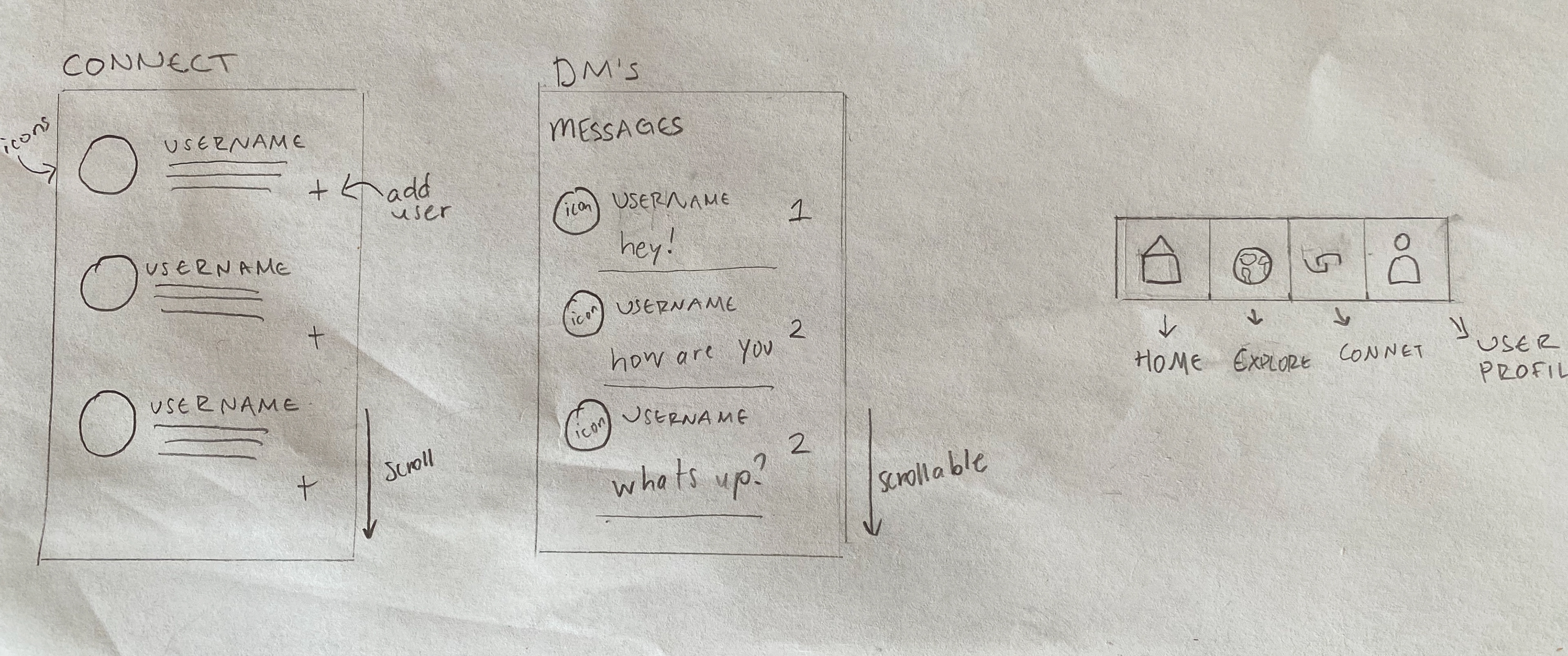 The screens were designed in Adobe Illustrator and prototyped in Adobe Xd. Additionally, the photography and written content is original work from my time spent studying abroad.