BLOOM is an interactive publication designed in Adobe Illustrator and powered by Ceros

. 

BLOOM can be accessed here.  
The verb 'to bloom' means, "to mature into achievement of one's potential." The process of blooming looks different for everyone—and that's okay. BLOOM is a platform
for young women to tell stories of healing and transformation. The magazine is a compilation of stories written by me and a few inspiring women in my life. I believe if we build a community around shared experience we better lift one another towards success. 
The pre-production process of BLOOM involved the development and organization of content. Firstly, the content inventory outlines the subject, writer, and tone of each article. This provided a fundamental understanding of the scope of the magazine's content.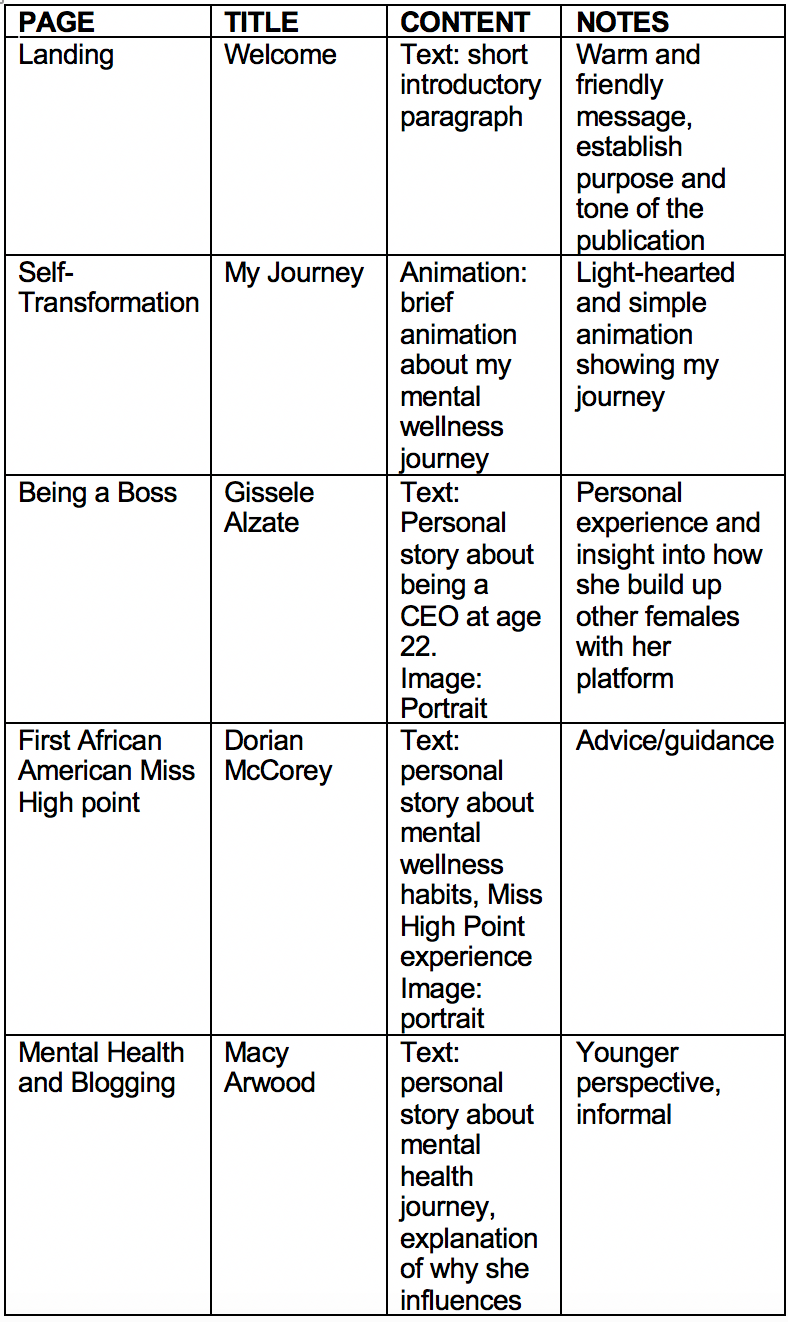 Next, the sitemap builds upon the content inventory. I created a sitemap to organize the articles into broader categories. Common ideas and themes were identified to form four sections. These documents provided a starting point for content organization, however, the final content and navigation has evolved from these original ideas. "Healing", "Self-Improvement", and "Energy" are the finalized sections.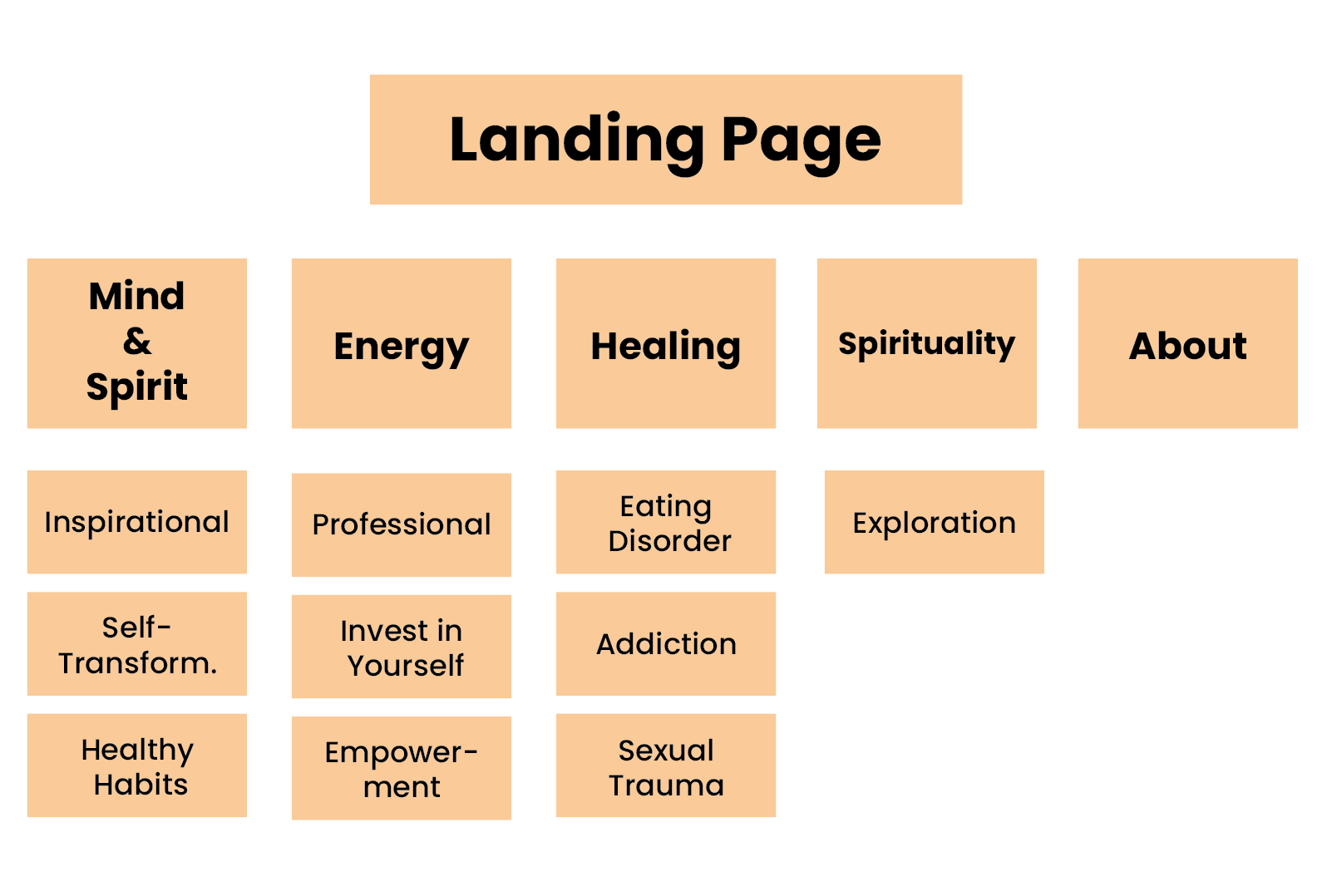 The magazine, originally titled "Shine", was focused on guiding women towards positive mental wellness habits. However, as I began writing and receiving articles from the contributors, I saw a shift in the magazine's purpose. Instead of the women providing advice on mental wellness, they were simply sharing their stories. The women vulnerably told stories of their pain, healing and transformation without a prompt to do so. This revealed a missing piece of our digital world—a storytelling platform for women to be heard and resonate with one another's thoughts and experiences. As I reflected and embraced the change in the magazine's purpose, the word 'bloom' found me. The word encompassed the human cycle of self-improvement and healing. We are in constant bloom—better today than we were yesterday. 
*The documents at this point reflect the change in magazine's purpose.*
After the content was planned, gathered and organized, the design processes began. I created a moodboard to synthesize various design elements, such as, the logo, color scheme, font, and layout inspiration. This document established an uplifting, yet calming visual aesthetic. Secondly, the graphic element inventory helped me track my design progress and maintain a coherent visual style. The designs included full page graphics, square cards, and accents. The design strategy was to create bold and colorful graphics that supported the tone of each article.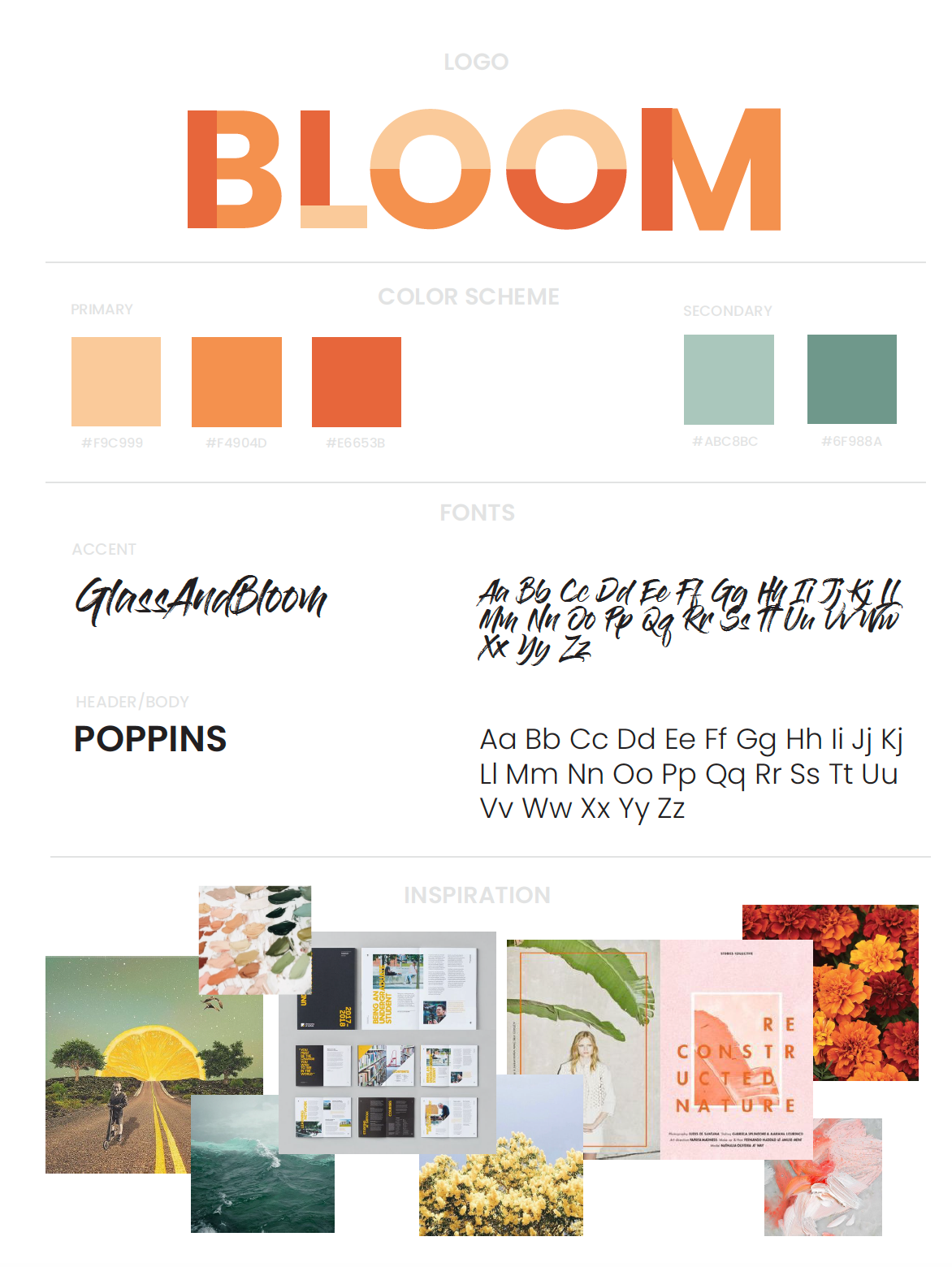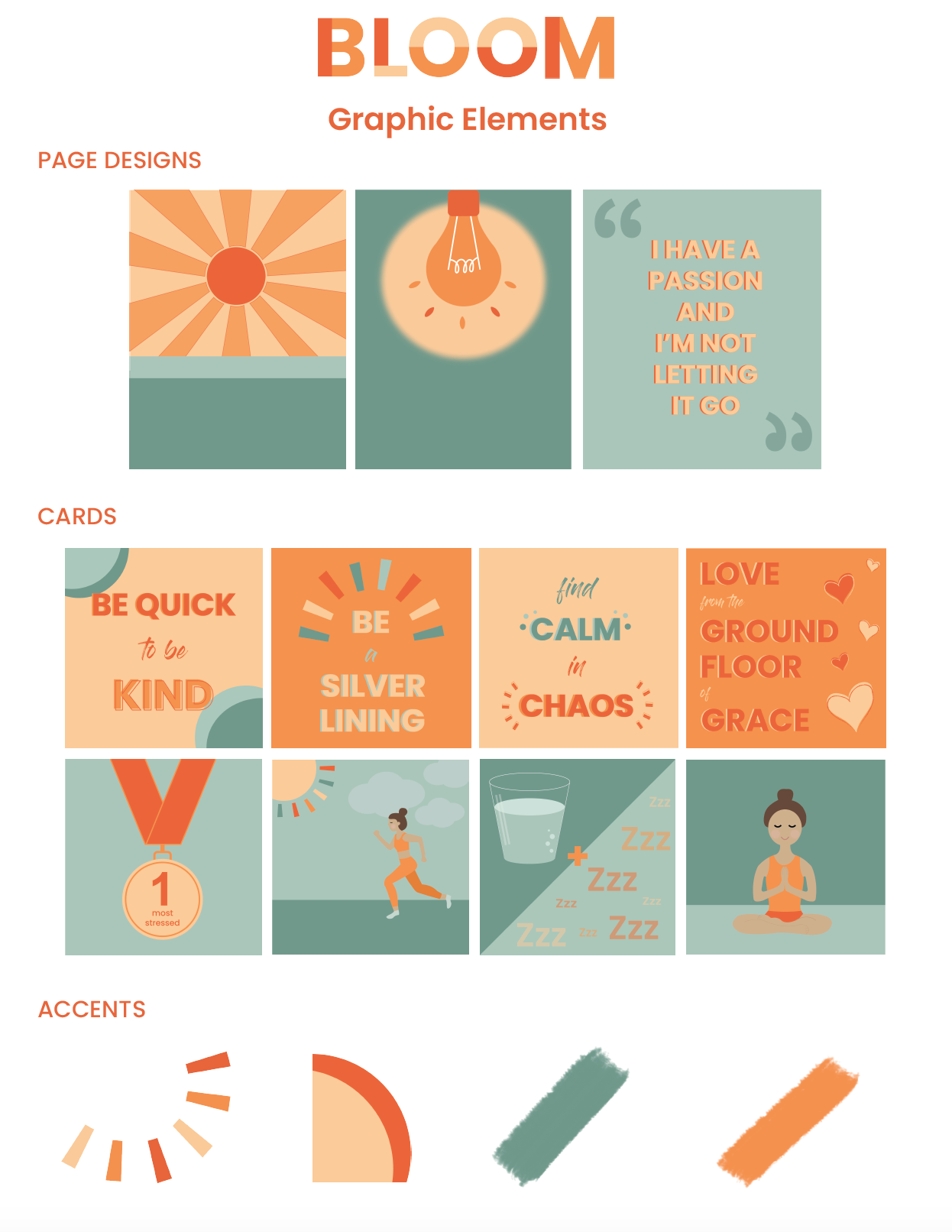 The text and graphics were animated using Ceros' animation technology. The elements were given entry fade in, slide in, and swing in animations. The animations were subtle features adding to the entertainment value of the magazine, rather than distract the viewer from it's content.