This animation was created using Cinema 4D. The visual components were designed using

both 

Adobe Illustrator and Cinema 4D. 
I started by sketching the layout of the city and its' various elements. The look and feel of the city is intended to be vibrant and childlike. During this process, I gathered inspiration from Dr. Suess' The Lorax and other animated movies. I also created story

boards for each scene to start visualizing the flow of the animation.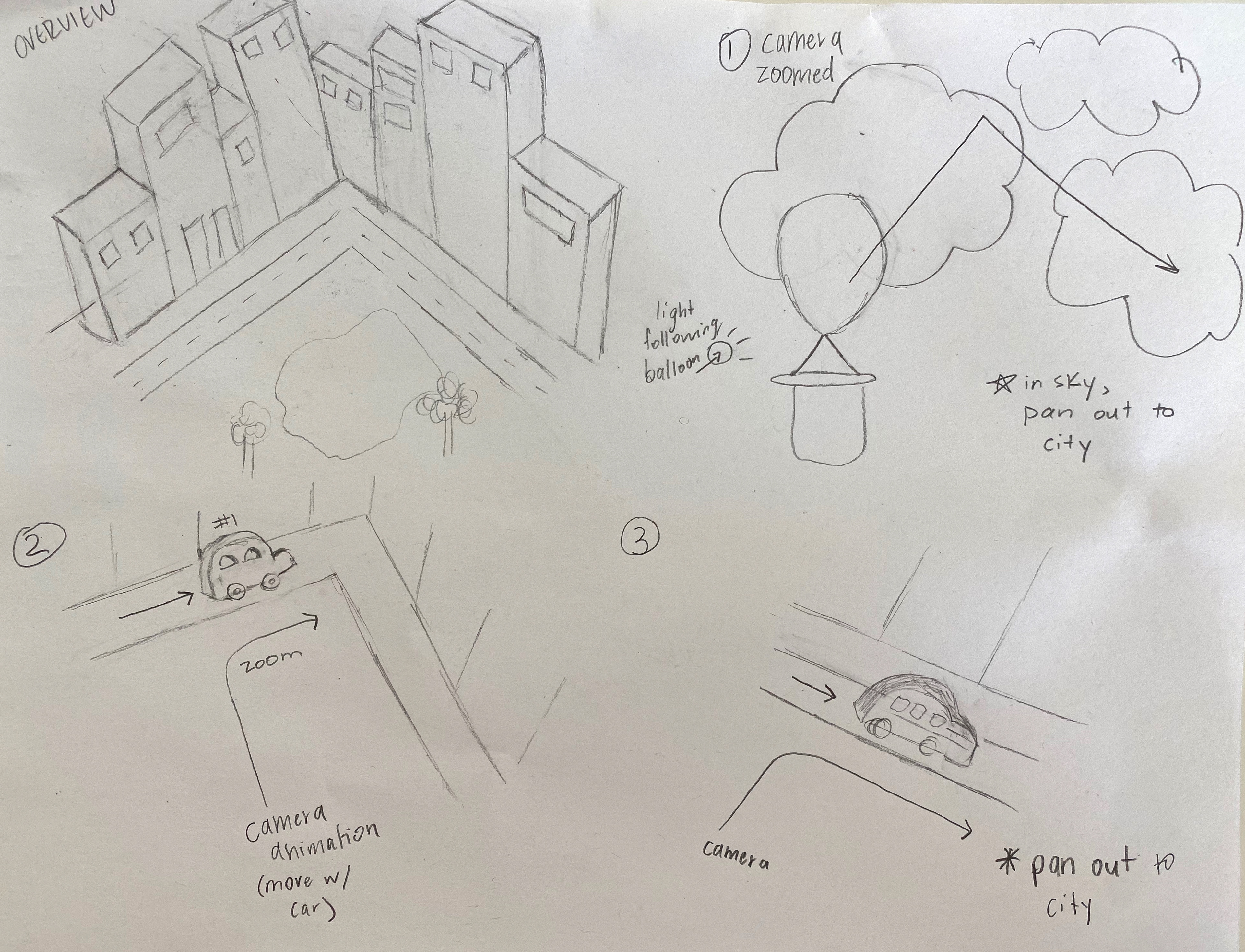 The city and landscape elements were created in Cinema 4D, while the cars were designed using Illustrator. Next, I animated 

each object frame by frame to create an 11 second animation. Camera and lights were added to animate along with each moving object in focus.