I created a social media strategy for Reformation, a sustainable fashion company. The new strategy is driven by the objective to increase awareness of Reformation's brand and their commitment to sustainability. Instagram, Snapchat, Pinterest, and Spotify were chosen as platforms for Reformation to build relationships with customers, communicate their brand values, and advertise their unique clothing. 
The platforms were analyzed 

based on target audience, technological features, and type of content/media supported. These results are summarized for each platform in the document.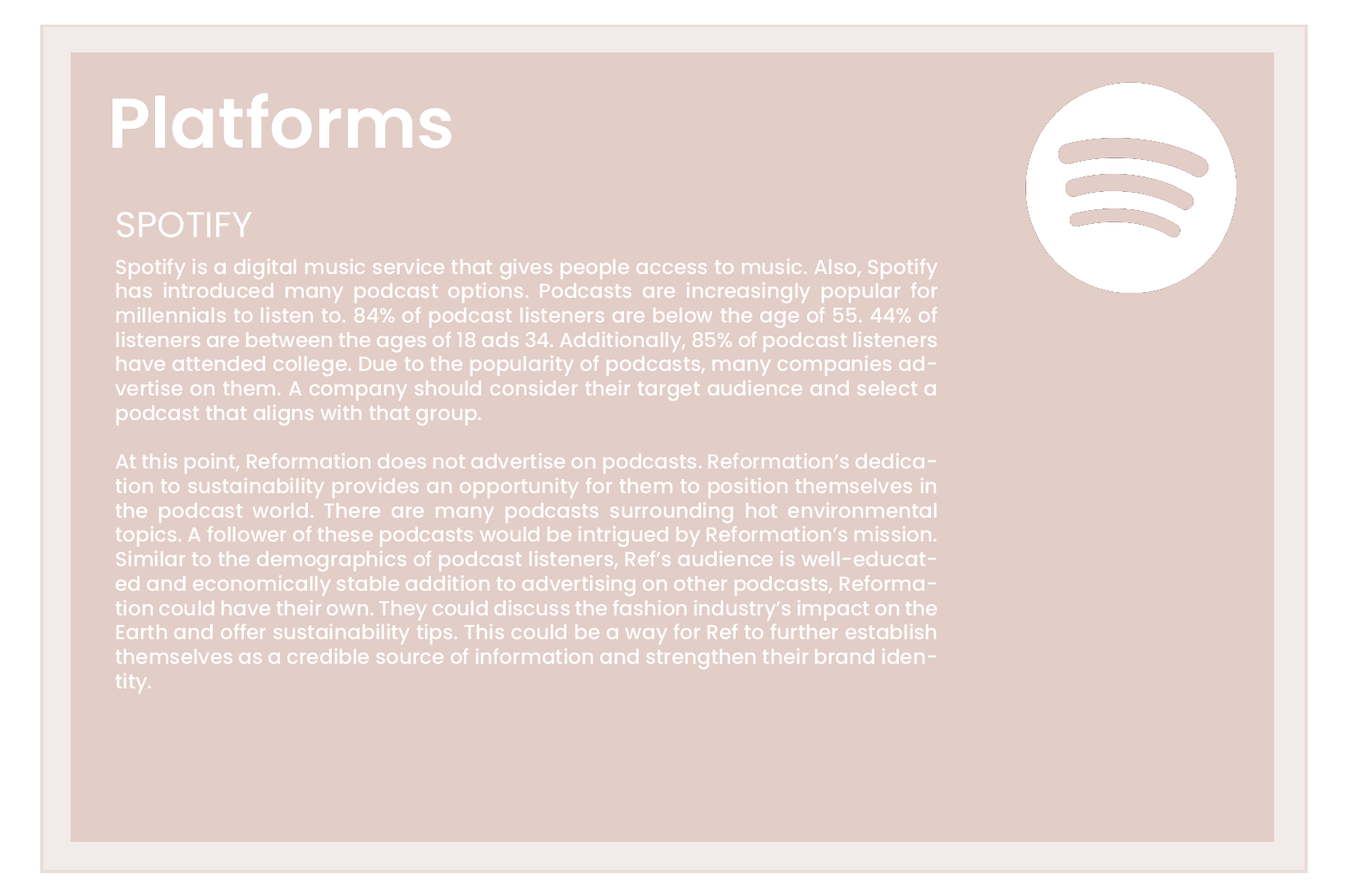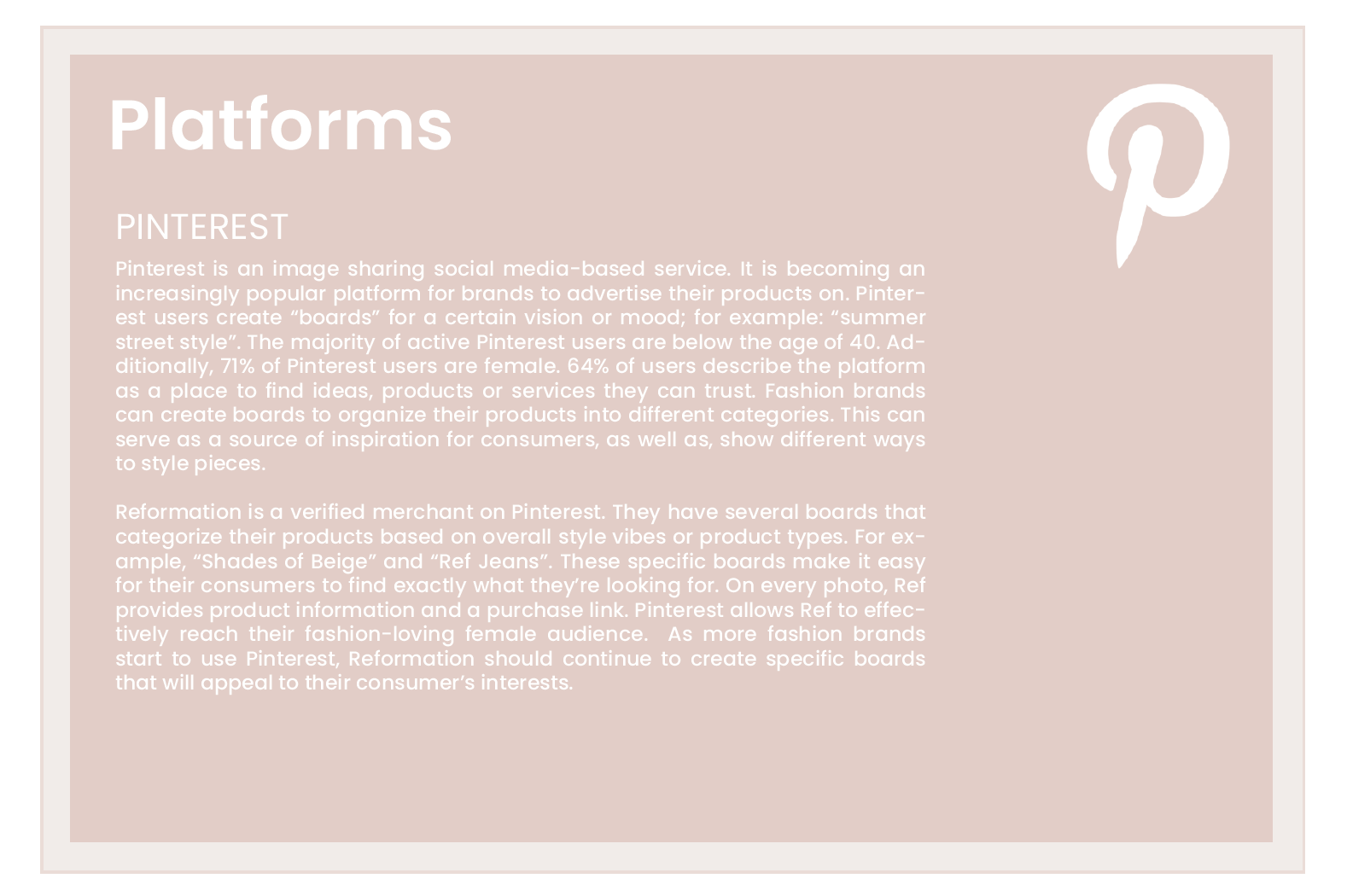 After each platform was ensured to 

be an effective medium for Reformation to increase brand awareness, I began thinking more specifically about how each platform would be used. This process first involved writing copy, sketching layouts for a variety of social media posts, and creating mockup designs and captions. Ultimately, the final series of posts communicates the brand's emphasis on sustainability.